These sweetened condensed milk cookies are not only delicious but incredibly quick to whip up! Caramel lovers, you're in for a treat.
INGREDIENTS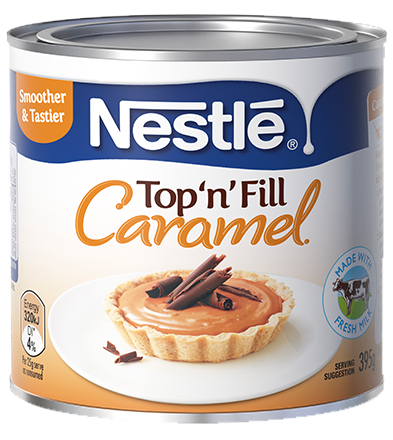 METHOD
Preheat oven to 170°/150°C fan-forced. Grease and line 2- 3 trays with baking paper.

Using an electric mixer, beat butter and sugar until light and creamy; add NESTLÉ Sweetened Condensed Milk Squeezy and vanilla extract, beat until combined. Gradually beat in flour; form dough into two equal sized balls. Roll dough between 2 sheets of baking paper until 7-9mm thick (work in batches, if required). Refrigerate for 20- 30 minutes.

Using a 7.7cm round cutter, cut 16 rounds dough; re-roll as needed and refrigerate between batches. Using a 5cm round cutter cut rounds from inside 8 of the 7.7 cm rounds to make "donut" shapes. Chill for 5-10 minutes (this is important, especially in warmer climates, it will make the dough easier to handle).

Place 7.7cm rounds place 3cm apart on prepared baking tray, working carefully, top each with a 'donut' shaped round stacked on top of each other, press down gently together.

Bake for 20-25 minutes, or until just golden. Cool on trays. Divide NESTLE Top N Fill Caramel into "donut" holes. Top with 100's and 1000's.
Rate this recipe out of 5: