A delicious rich GLUTEN FREE chocolate cake made with almond meal. Perfect sweet treat for gluten sensitive families and visitors.
Cook

time
70 min
(plus standing time)
INGREDIENTS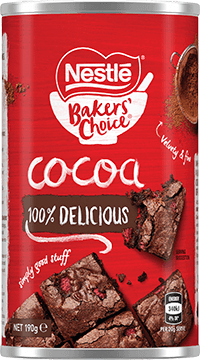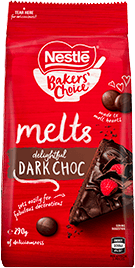 METHOD
Preheat oven to 160°C/140°C fan forced. Grease and line base and sides of 20cm round cake pan.

Combine NESTLÉ BAKERS' CHOICE 100% Cocoa with boiling water in a large bowl, stir until smooth. Add NESTLÉ BAKERS' CHOICE Dark Melts, butter, sugar, egg yolks and almond meal, stir to combine; set aside.

Using an electric mixer, beat egg whites until soft peaks form; gently fold into chocolate mixture in two batches.

Pour mixture into prepared pan, bake about 1 hour and 10 minutes or until just firm, stand 15 minutes, turn top-side up onto wire rack to cool. Dust with extra NESTLÉ Baking Cocoa to serve. Serve with double thick cream and fresh raspberries if desired.
Rate this recipe out of 5: