A delicious rich GLUTEN FREE chocolate cake made with almond meal. Perfect sweet treat for gluten sensitive families and visitors.
Cook

time
70 min
(plus standing time)
INGREDIENTS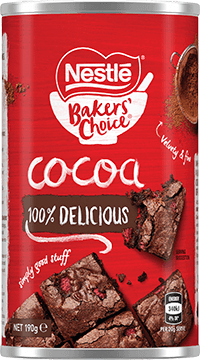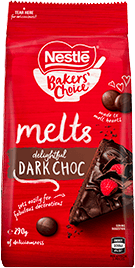 METHOD
Preheat oven to 160°C/140°C fan forced. Grease and line base and sides of 20cm round cake pan.

Combine NESTLÉ BAKERS' CHOICE 100% Cocoa with boiling water in a large bowl, stir until smooth. Add NESTLÉ BAKERS' CHOICE Dark Melts, butter, sugar, egg yolks and almond meal, stir to combine; set aside.

Using an electric mixer, beat egg whites until soft peaks form; gently fold into chocolate mixture in two batches.

Pour mixture into prepared pan, bake about 1 hour and 10 minutes or until just firm, stand 15 minutes, turn top-side up onto wire rack to cool. Dust with extra NESTLÉ Baking Cocoa to serve. Serve with double thick cream and fresh raspberries if desired.
Rate this recipe out of 5:
Reviews
---
Recipes.com.au is your one stop destination for no-fuss, super-delicious recipes that are as much fun to prepare as they are to devour.
From weeknight dinners, to treats for special occasions, we've got you covered. All recipes are designed to be simple and easy to follow, so you can spend more time enjoying good company and good food.
Each recipe is tried-and-tested by a dedicated our cooking team to ensure you can recreate the same great results at home. Whether you're picking up a frying pan for the first time, or a seasoned cook, you are sure to find something you'll love in our versatile collection of recipes.
It's time to get cooking.