Our Double Chocolate Berry Trifle is the perfect centrepiece for your Christmas dessert table. You won't be able to stop at one plate!
Cook

time
0 min
(plus refrigeration time for jelly)
Nutritional information per serving
Saturated Fat
10.2 g
---
43 %
INGREDIENTS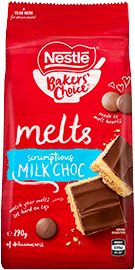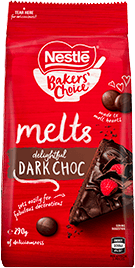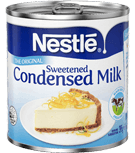 METHOD
Divide custard into two medium bowls, add melted NESTLÉ BAKERS' CHOICE Dark MELTS into one bowl, whisk well; add melted NESTLÉ BAKERS' CHOICE Milk MELTS into other custard bowl, whisk well and set aside. Using an electric mixer, whip NESTLÉ Sweetened Condensed Milk and thickened cream into soft peaks.

Arrange half of sponge cake over the base of a 3 litre (12 cup) capacity serving dish. Spoon ¾ of the prepared dark chocolate custard over the sponge base; top with ½ of the set jelly, ½ whipped cream mixture and ⅓ of the berries. Repeat, using sponge cake, all the milk chocolate custard, jelly, whipped cream mixture and ⅓ of berries.

Finish off with remaining dark chocolate custard and decorate with remaining berries. Dust with icing sugar if desired.
Rate this recipe out of 5:
Reviews
---
Recipes.com.au is your one stop destination for no-fuss, super-delicious recipes that are as much fun to prepare as they are to devour.
From weeknight dinners, to treats for special occasions, we've got you covered. All recipes are designed to be simple and easy to follow, so you can spend more time enjoying good company and good food.
Each recipe is tried-and-tested by a dedicated our cooking team to ensure you can recreate the same great results at home. Whether you're picking up a frying pan for the first time, or a seasoned cook, you are sure to find something you'll love in our versatile collection of recipes.
It's time to get cooking.