Halloween Red Skin Fudge are mouth-watering deliciousness. A must have addition to any Halloween.
INGREDIENTS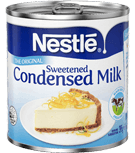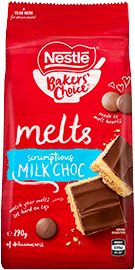 METHOD
Set aside two ALLENS Red Skins in freezer, unwrap remaining ALLENS Red Skins.

Grease and Line a 32 x 18cm rectangle lamington pan with baking paper. In a heavy based saucepan, place, ALLENS Red Skins, NESTLÉ Sweetened Condensed Milk, NESTLÉ White MELTS and butter; stir over a low heat, for 20 minutes ( it's really important to stir for 20 minutes to ensure that the fudge stays firm), or until the mixture has thickened.

Carefully pour mixture into greased and lined pan. Refrigerate for 2-4 hours or until firm. Cut into 30 rectangles. Just before serving remove reserved ALLENS Red Skins from freezer, chop roughly and sprinkle over the top of fudge pieces. Serve.
Rate this recipe out of 5: