With a creamy lemon filling, combined with white and dark chocolate icing inside a shortcake shell, these heavenly tarts are sure to impress.
INGREDIENTS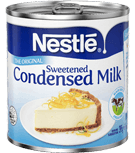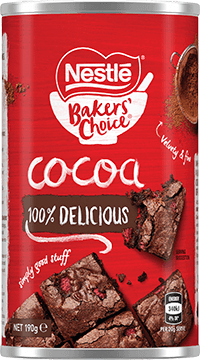 METHOD
Preheat oven to 180°c. Lightly grease 2 small patty pans.

PASTRY: Cream butter and sugar together in a bowl until light and fluffy. Add egg and beat well. Fold in sifted flour and baking powder. Knead mixture lightly, shape into a ball and refrigerate for at least 15 minutes.

On a lightly floured board, roll out the pastry to 5mm thickness. Cut into 7cm circles and line patty pans. Prick the base of each lightly with a fork three times. Bake in preheated oven for 10-12 minutes or until light brown. Remove and cool pastry cases on a wire rack, when cold fill and ice.

FILLING: Soften butter and add sifted icing sugar, beat until smooth. Add the NESTLÉ Sweetened Condensed Milk, lemon juice and zest. Beat well and fill cooled pastry cases.

ICING: Sift icing sugar into a bowl. Add milk and beat until smooth and spreadable (you may need more icing sugar). Spread half of the top of each tart with icing. Allow to set.

Add NESTLÉ Baking Cocoa to remaining icing. Beat until smooth. Spread chocolate icing over remaining half of each tart. Allow to set.
Rate this recipe out of 5: