A classic caramel slice with the genius addition of peanut butter. Why did we not think of this earlier?!
Cook

time
40 min
(plus standing and refrigeration time)
INGREDIENTS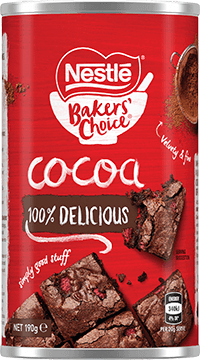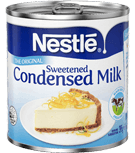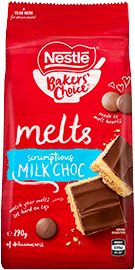 METHOD
Preheat oven to 180°C/160°C fan forced. Lightly grease a 30cm x 21cm rectangular pan; line base and sides with baking paper.

In a medium bowl, combine flour and NESTLE Baking Cocoa, brown sugar and peanuts. Add butter, mix well. Press mixture firmly into prepared pan. Bake for 15-20 minutes until lightly browned.

Meanwhile, in a medium saucepan, combine NESTLÉ Sweetened Condensed Milk, peanut butter, extra brown sugar, cream and extra butter; stir over medium–low heat until melted and smooth. Set aside to cool for 5 minutes. Whisk in egg and mix well. Pour over base. Bake for 15-20 minutes or until just set and golden. Allow to cool completely.

Combine Milk Melts and oil, stir until smooth; pour evenly over slice. Refrigerate until set. Cut into 24 pieces to serve.
Rate this recipe out of 5: