Our Christmas Reindeer Tarts are so packed full of delicious flavours you will be tempted to make them all year round!
Cook

time
40 min
(plus 3 hours setting time)
Nutritional information per serving
INGREDIENTS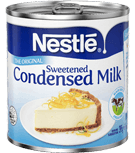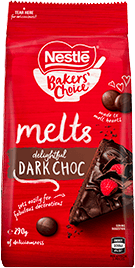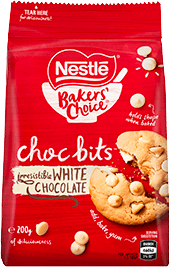 METHOD
Preheat oven to 180°C / 160°C fan forced. Grease and line base of 23cm x 3cm tart tin with baking paper. If using ready-made tart shell, skip to step 4.

In an electric mixer add flour and 125g butter, mix until crumbly. Add sugar and cinnamon, then add water and mix until combined. Knead dough on lightly floured bench until smooth. Wrap in cling film and rest for 30 minutes in fridge.

Remove dough and wait until pliable; place between two sheets of baking paper and roll into a large flat circle with rolling pin. Ease pastry into tin, press base and sides, trim excess pastry, line tin with baking paper and fill with rice (or similar). Bake for 15 minutes; remove rice and bake for 10 minutes, cool. Turn oven down to 170°C / 150°C fan forced.

Place NESTLÉ Sweetened Condensed Milk and NESTLÉ BAKERS' CHOICE Milk MELTS in a pot, add butter and stir on low heat until melted, cool slightly then stir in eggs. Pour over pastry base and bake for 30 minutes. Place in fridge to set (3 hours). Once chilled remove from tin, cut into 12 pieces and decorate as per picture.
Rate this recipe out of 5: