Truly the Best-Ever Caramel Slice. A thick layer of delicious caramel, sandwiched between coconut biscuit base & mouthwatering dark chocolate.
Cook

time
40 min
(plus standing time)
INGREDIENTS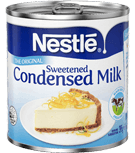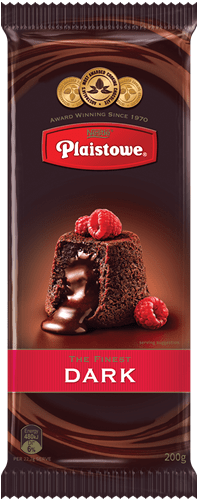 METHOD
Preheat oven to 180°C/160°C fan forced. Lightly grease an 18cm x 28cm lamington pan and line with baking paper.

In a medium bowl, combine flour, sugar and coconut. Add melted butter, mix well. Press mixture firmly into prepared pan. Bake for 15-20 minutes until lightly browned. Cool.

Combine extra butter, NESTLÉ Sweetened Condensed Milk and golden syrup in a medium saucepan. Stir over low heat until smooth. Pour over base. Bake for 20-25 minutes until golden. Cool.

To melt the chocolate place PLAISTOWE Chocolate Dark in a microwave safe bowl; microwave uncovered on MEDIUM (50%) for 1 minute; stir. Repeat process in 30 second intervals until melted, add oil and stir until smooth, pour evenly over slice.
Rate this recipe out of 5: