Looking for a creamy festive cake that tastes as good as it looks? This NESTLÉ Sweetened Condensed Festive Ice Cream Cake will be disappear quickly at your next festive gathering.
Cook

time
15 min
(plus freezing time)
INGREDIENTS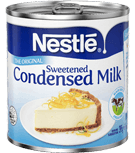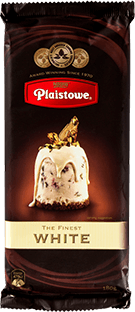 METHOD
Lightly grease a 14cm x 21cm deep loaf pan. Using an electric mixer, beat cream and NESTLÉ Sweetened Condensed Milk, until thick and creamy; fold in melted PLAISTOWE Premium White Choc and pistachios.

Pour mixture into prepared pan. Smooth surface; cover with plastic wrap; freeze overnight.

Dip pan in hot water for 10 seconds. Turn out onto a serving platter. Serve topped with raspberries, strawberries, extra pistachios and extra PLAISTOWE Premium White Choc curls.
Rate this recipe out of 5: