The swirls of raspberries through this creamy cheesecake are pretty as a picture. Don't let that stop you digging in.
Cook

time
0 min
(plus refrigeration time)
INGREDIENTS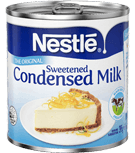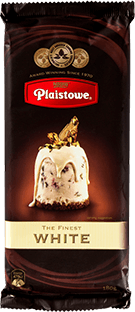 METHOD
Combine biscuits and butter, press into base 23cm spring form pan, refrigerate until firm.

Beat cream cheese and NESTLÉ Sweetened Condensed Milk until smooth, beat in cream.

Sprinkle gelatine over hot water and stir until dissolved, cool.

Beat melted PLAISTOWE Premium White Choc and gelatin into cream cheese mixture, spoon evenly over crumb crust. Using a knife; swirl raspberry puree through cheesecake mixture. Refrigerate until set. If desired, decorate with berries or chocolate coated strawberries.
Rate this recipe out of 5: