Nutritional information per serving
INGREDIENTS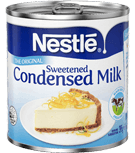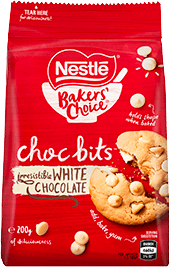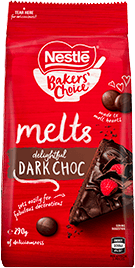 METHOD
preheat oven to 180°c/160°c fan forced. line 2 baking trays with baking paper.

sift flour and baking powder into a bowl, stir in orange zest and sugar. make a well in the centre and stir in NESTLÉ Sweetened Condensed Milk and eggs. add almonds, pine nuts and NESTLÉ BAKERS' CHOICE White CHOC BITS, mix well.

turn mixture onto a lightly floured surface and knead lightly until mixture is smooth. divide mixture in half and shape into two 18cm x 8cm loaves.

place onto prepared trays. bake 30 minutes or until light golden in colour. remove form oven and allow to cool.

slice loaves using a serrated knife into 6mm thick slices. place onto baking trays and cook a further 30 minutes, turning over once during the cooking period, or until golden in colour and very crisp. cool.

melt NESTLÉ BAKERS' CHOICE Dark Melts according to pack directions. half dip cooled biscuits then allow to set.
Rate this recipe out of 5: