Cook

time
60 min
plus standing time
INGREDIENTS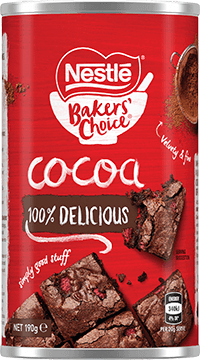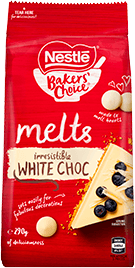 METHOD
Preheat oven to 160°C/140°C fan forced. Grease and flour an 8 cups(2L) capacity ring (bundt) tin.

Using an electric mixer, beat butter, sugar, and vanilla bean paste until light and creamy; add eggs one at a time, beating well after each addition and beat well. Add sifted flour, baking powder, NESTLÉ BAKRS' CHOICE Baking Cocoa, buttermilk and food colouring; beat until just combined.

Pour mixture into prepared pan; bake 45 - 55 minutes or until a

skewer inserted

into the centre comes out clean. Cool in tin for 15 minutes then turn onto wire rack to cool completely.

Carefully pour over melted NESTLE BAKERS' CHOICE White Choc Melts over the top of cake and decorate with crushed candy canes. Serve.
Rate this recipe out of 5: