A moist and decadent Easter celebration cake that is destined to become a family favourite!
Cook

time
90 min
plus standing and refrigeration time
Nutritional information per serving
INGREDIENTS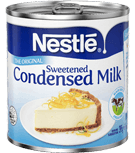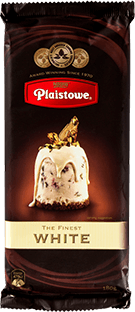 METHOD
Preheat oven to 180°C/160°C fan forced, grease and line 2 x 18cm round cake pans with baking paper.

In a large bowl combine flour, cinnamon, and nutmeg. Fold in carrots and walnuts; set aside.

In a medium bowl, whisk vegetable oil, eggs, sour cream, NESTLE Sweetened Condensed Milk, and vanilla bean paste until smooth.

Mix wet mixture into dry mixture, stir until combined, fold through PLAISTOWE White Cooking Chocolate and pour into prepared pan. Bake for 20 minutes, reduce oven temperature to 160°C/140°C fan forced, bake for a further 35 minutes, or until cooked through when tested with a skewer. Cool.

Meanwhile to make frosting, using an electric mixer to beat cream cheese until light and fluffy. Gradually add PLAISTOWE White Cooking Choc and beat until smooth, fold through thickened cream. Spread icing over the top and sides of cake. Refrigerate 30 minutes to firm icing. Decorate with carrot curls and extra walnuts. Serve.
Rate this recipe out of 5: