Nutritional information per serving
INGREDIENTS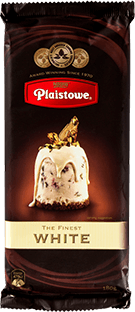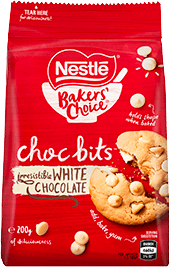 METHOD
Preheat oven to 180°C/160°C fan forced. Grease and line base and sides of a 19 cm square cake pan.

Melt butter, PLAISTOWE Premium White and sugar in large saucepan; stir over low heat until melted. Cool 10 minutes.

Stir in eggs, flour, pistachios, NESTLÉ White Choc Bits and raspberries. Spoon mixture into prepared pan, smooth.

Bake for 45 minutes or until mixture is firm to touch. Cool in pan. Turn out and cut into squares.

In a medium bowl, combine ice cream and cinnamon sugar. Serve with blondies.
Rate this recipe out of 5: