A stunning twist on a Christmas classic the Chocolate Hazelnut Pavlova is sure to have your family raving - get ready to bake it again next year!
Nutritional information per serving
Saturated Fat
14.5 g
---
60 %
INGREDIENTS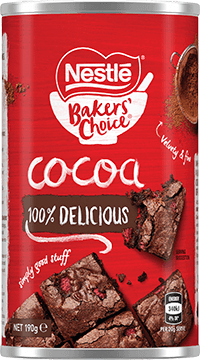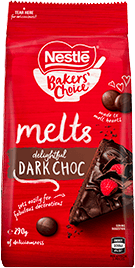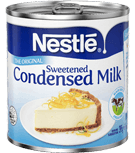 METHOD
Preheat oven to 150 degrees C/ 130 degrees C fan forced and line a flat tray with baking paper and mark a 26cm circle on baking paper.

Separate egg yolks from whites; place egg whites in bowl of an electric mixer and beat until soft peaks form. Gradually add sugar and vinegar, beat until nice and glossy, stiff peaks should be able to stand and coat the back of a spoon.

Sift corn flour and cocoa powder together and then fold into the meringue mixture gently with a spoon, fold until completely mixed in. Using a spatula, scrape mixture on to the baking tray and fold into a nice even shape.

Place in oven and turn oven down to 120 degrees C, cook for one hour. Whilst meringue is cooking, melt NESTLÉ BAKERS' CHOICE Dark MELTS as per pack instructions.

Using an electric mixer whip cream until soft peaks form, fold in 395g can NESTLÉ Sweetened Condensed Milk and melted NESTLÉ BAKERS' CHOICE Dark MELTS. Fill piping bag with choc cream mix.

Turn oven off and allow meringue to cool in oven. Once cool, cover pipe with choc cream mixture and top with raspberries and hazelnuts.
Rate this recipe out of 5: