Bake this easy peasy chocolate banana cake using those overripe leftover bananas for your next afternoon tea.
INGREDIENTS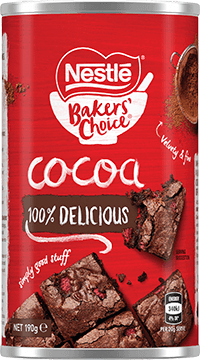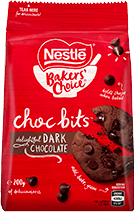 METHOD
Preheat oven to 180°C/160°C fan-forced. Grease and line 20cm round cake pan with baking paper.

Combine flour, sugar and NESTLÉ BAKERS' CHOICE 100% Cocoa into a large bowl; make a well in the center. Add combined butter, egg, vanilla, milk, banana and stir in NESTLÉ BAKERS' CHOICE Dark CHOC BITS. Stir until well combined

Pour mixture into prepared pan. Bake for 40-45 minutes or until a

skewer inserted

into centre comes out clean. Set aside in pan for 10 minutes to cool slightly. Serve warm or transfer to wire rack to cool completely. If desired, dust with icing sugar.
Rate this recipe out of 5: