These dense, fudgey and super moist chocolate brownies are sure to hit the spot.
INGREDIENTS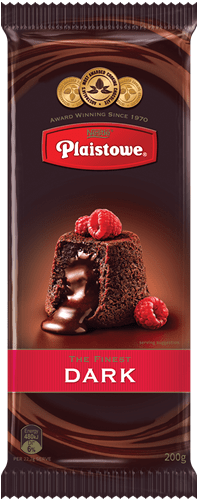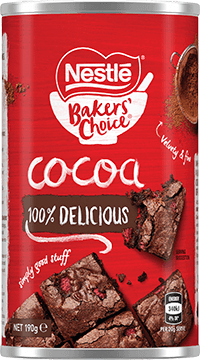 METHOD
Preheat oven 170°C/150°C fan forced. Grease 20cm x 30cm rectangular pan; line base and long sides with baking paper, extending paper 5cm over sides.

Combine butter and NESTLÉ PLAISTOWE Premium Dark in medium saucepan; stir over low heat until smooth; remove from heat; cool 10 minutes. Whisk in sifted NESTLÉ BAKERS' CHOICE 100% Cocoa, sugars and vanilla extract until smooth.

Stir eggs and sifted flour into chocolate mixture. Pour mixture into pan; spread evenly. Bake about 40 minutes. Cool brownie in pan. Sift with extra cocoa.
TIP:
The mixture should be barely warm when the eggs and flour are added. Use a bamboo skewer to test if the brownie is cooked, the skewer should feel moist, if you want a fudgy brownie; if not, bake the brownie another 5 minutes or so. Store in an airtight container in the fridge for up to a week. They are best served at room temperature.
Rate this recipe out of 5: