This recipe is a Brazilian favourite that is derived from the idea of French toast. Topped with a take on the Brazilian chocolate Brigadeiro - it's kind of like fudgy chocolate on toast!
Chef Martin Benn developed this recipe to complement the cereal notes of
NESCAFÉ Farmers Origins Brazil Lungo Coffee Pods
– Approved for Nespresso Machines.
INGREDIENTS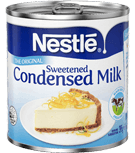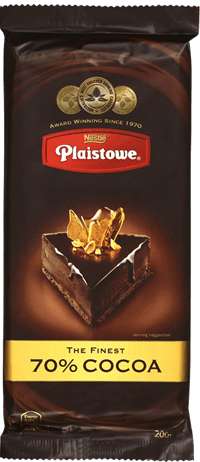 METHOD
To make the Brigadeiro Chocolate Fudge Cream, heat the condensed milk so that it is fluid. Using a spatula, stir through the chocolate until melted.

Turn the heat to medium and beat the mix until it starts to come away from the sides of the pan.

Remove from the heat and add in the butter and stir through, combining until it becomes glossy. Add the salt and then pour into a piping bag and set at room temperature until required.

To make the Cinnamon Sugar, add the sugar and cinnamon together in a bowl and combine well. Set to one side.

For the Rabanada (French Toast), cut the bread into 2cm thick slices, preparing 6 slices in total. Use a 10cm round pastry cutter to cut rounds from each slice and set to one side.

Pour the milk into and pan and warm to around 50C then add in the butter and orange zest and whisk to combine. Set to one side.

Heat a non-stick or cast-iron pan over a medium high heat and add in the oil so that it is approximately 5-8mm in depth. Bring the temperature of the oil to very hot - not smoking

Working with one bread round at a time dip into the milk and let sit for 30 seconds to absorb. Next dip the bread into the beaten eggs making sure to coat all over.

Place the soaked bread into the hot oil and begin to fry for 2 minutes on each side or until golden and crisp. Remove the fried bread from the pan and place onto paper towel and season with salt. Place into an oven at 60C to keep warm and continue to fry the remaining bread rounds.

Once all the bread is fried and warm, place into the bowl of cinnamon sugar to flip coat.

Place the round of fried bread onto the centre of the plate and then pipe the Brigadeiro chocolate over the top. Add the zest of an orange and finish with chocolate sprinkles. Serve immediately.
Rate this recipe out of 5: