An easy sticky date pudding that is deliciously sticky and a great comforting dessert
Nutritional information per serving
Nutritional information per 100g
INGREDIENTS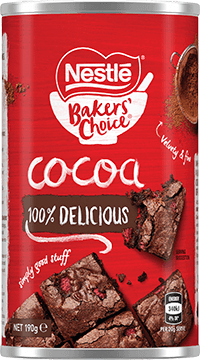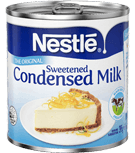 METHOD
Preheat oven to 180°C/160°C fan forced. Grease and flour an 8 cup (2L) capacity bundt tin.

Combine dates and water in a small saucepan, simmer medium-low heat for 8 minutes until dates absorb most of the water. Remove from heat. Stir in bicarbonate of soda. Set aside to cool 10 minutes.

Using an electric mixer beat butter, sugar and vanilla until light and fluffy; add eggs one at a time, beating well between each addition. Stir in cooled date mixture, and mix well. Fold in flour and Nestlé BAKERS' CHOICE Cocoa Powder. Pour mixture into prepared pan. Bake for 60 minutes or until a

skewer inserted

into the centre comes out clean.

To make Caramel Sauce: combine Nestlé Sweetened Condensed Milk, butter and golden syrup in pan and stir over a moderate heat until boiling; Stir constantly for 5-7 minutes until it thickened slightly, stir in cream. Serve pudding with warmed caramel sauce.
Rate this recipe out of 5: