Our vegan take on a Classic Brownie won't disappoint. Very chocolatey, Chewy squidgy middle and a crisp top. Add some nuts for that extra crunch.
INGREDIENTS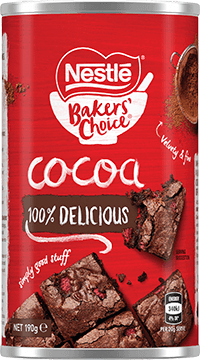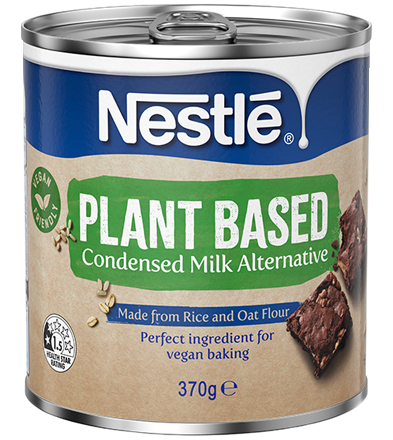 METHOD
Preheat the oven to 180°C (160°C for fan ovens).

Microwave 150g chocolate uncovered on MEDIUM (50%) for 1 minute; stir. Repeat process in 30 second intervals until melted; set aside.

Combine flour, Nestle Bakers Choice Cocoa, caster sugar and sea salt in a large bowl.

Mix the wet ingredients (oil, vanilla, vegan milk, Nestlé Plant Based Condensed Milk Alternative) in a separate bowl, add the melted chocolate then pour everything into the flour mixture and mix until combined (it will be quite thick that's fine!).

Mix in the remaining chopped chocolate and nuts if using.

Spoon the mixture into the prepared pan and bake for about 35 minutes or until the brownie is cooked in the centre (a knife should come out with a moist crumb but not wet batter).

Leave the brownie to cool in the tin for 5 minutes before transferring to a wire rack.

Serve while still warm.
Rate this recipe out of 5: